Youtube
AUDITOR Project:
(also in Spanish).
GeNiuSS debut film:
This movie was beautifully crafted by les3ines, and it also available in Spanish and Catalan.
Team at work:
Visualization created with gource and based on the upstream repository https://github.com/gnss-sdr/gnss-sdr.git.
---
GPS World
On December 6, 2013, GNSS-SDR appeared at GPS World, an essential reference for professionals in every tech field that uses or seeks to use global positioning, navigation, and timing. You can also check the original page: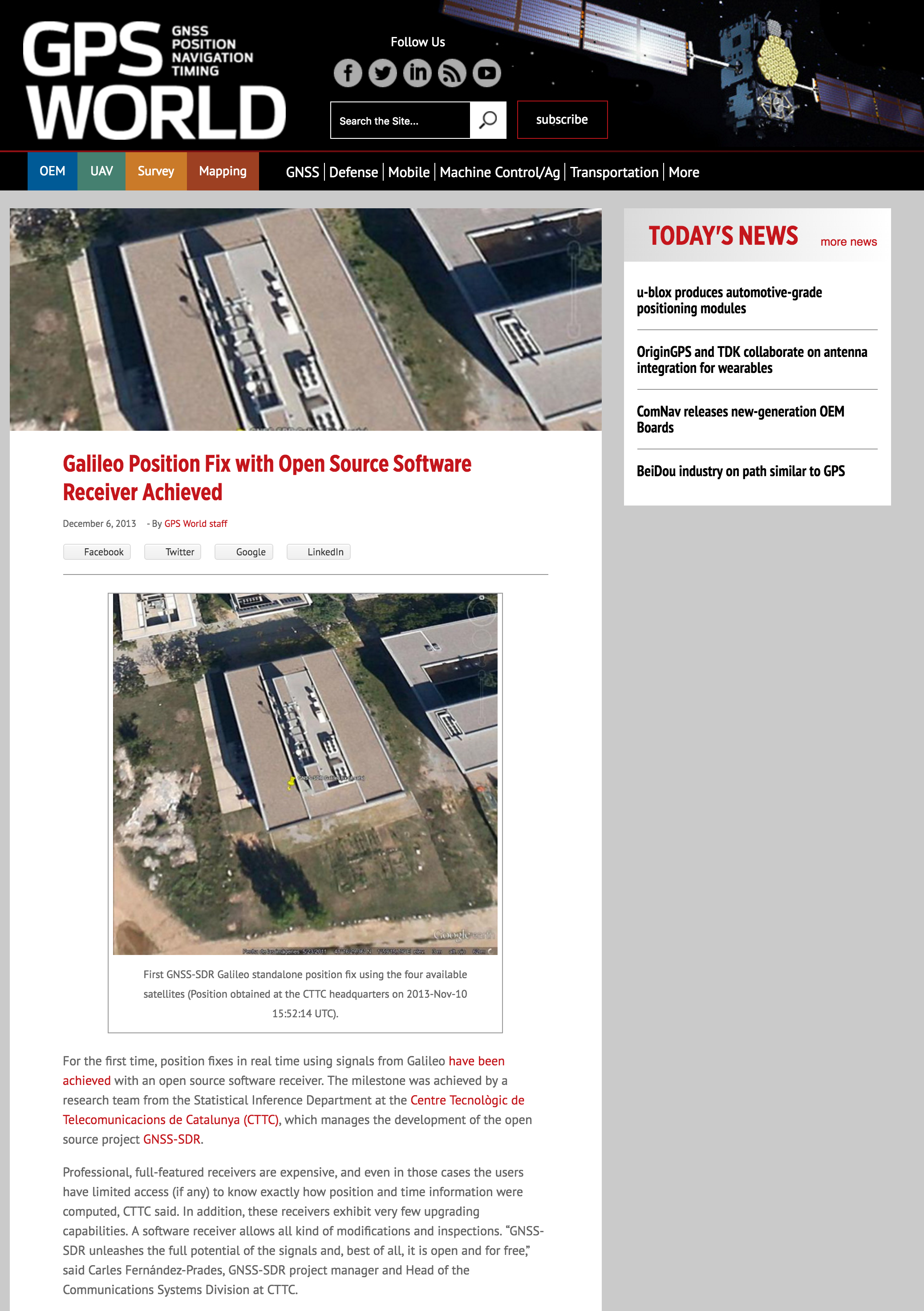 ---
European Space Agency
The European Space Agency acknowledged CTTC as one of the first 50 users of the Galileo system: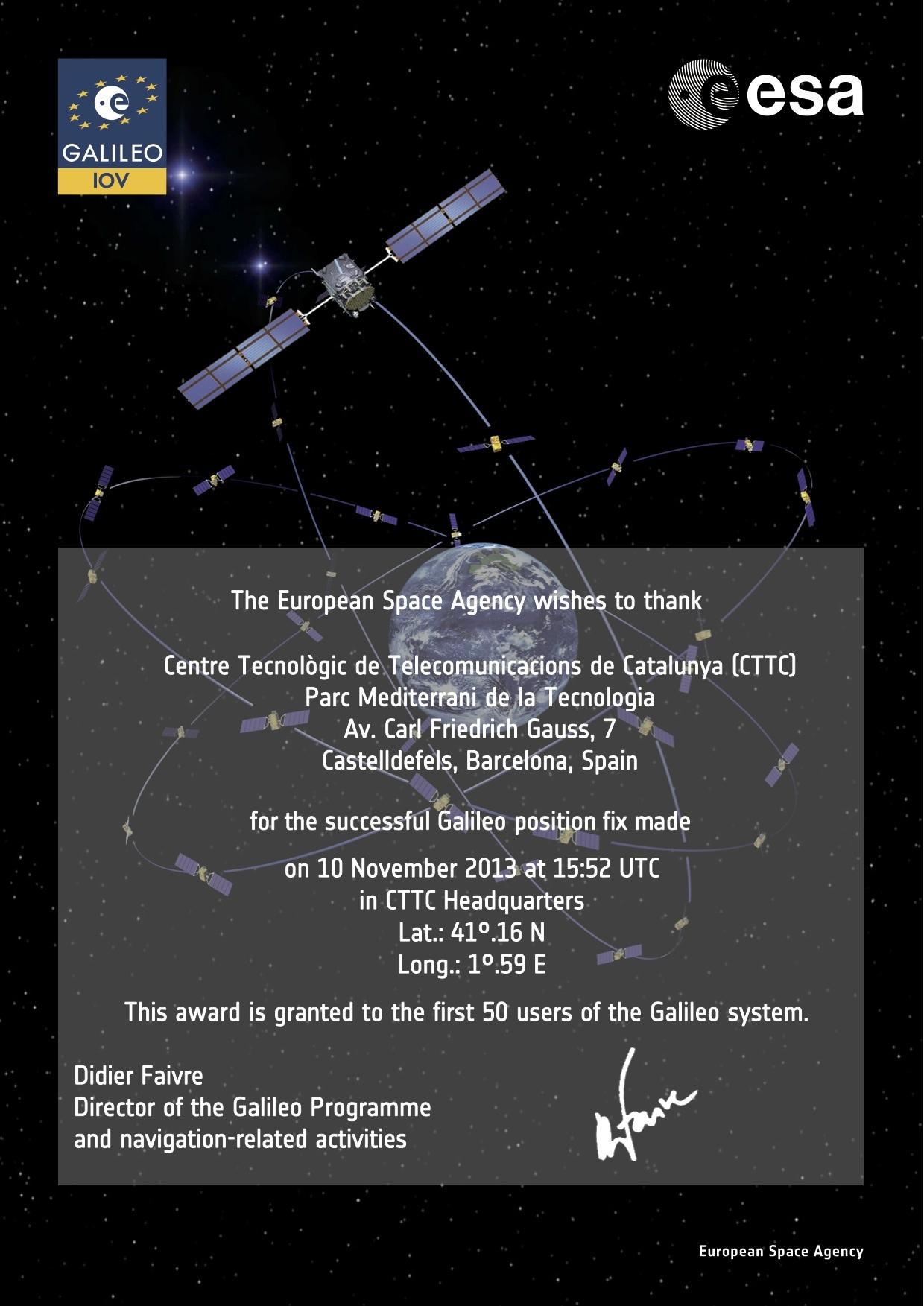 ---
European Commission News
On July 17, 2013 and on February 12, 2014 (and later updated on June 24, 2015), GNSS-SDR appeared at the News published by the European Commission.
]
---
Hackaday
On August 19, 2012, GNSS-SDR was mentioned in Hackaday, a popular blog about hardware and software hacks.